Congratulations to Arden Shore's Graduating Behavioral Health Interns!
Thank you for choosing to dedicate your career to strengthening the well being of our community and make home a place where everyone can thrive. You've already made a remarkable difference Rebuilding Children's Lives!
Arden Shore is training the next generation of mental health professionals. With significant support from Lake County Community Development, The John and Kathleen Schreiber Foundation, and the Healthcare Foundation of Northern Lake County, Arden Shore is grateful for the opportunity to develop behavioral health expertise in Lake County, providing the practical experience students need to graduate ready to enter the workforce. Arden Shore is honored to be recognized as a Silver Level College of Lake County Employee Partner for our "positive contribution to the Lake County workforce and enhancing student success."
Since the program's inception, Arden Shore's interns have secured positions with Nicasa Behavioral Heath, Catholic Charities, and the Lake County Health Department—increasing the capacity of Lake County to address mental illness, substance abuse, and domestic violence in our community.
Internship Openings.
Are you a social work or counseling student or do you work with students pursuing either master degree? Arden Shore is seeking Master's Level MSW and MA-Counseling students for a dynamic and formative clinical internship. Arden Shore is committed to providing students with a vast and enriching experience. Learn more.
Perspectives from an Arden Shore Behavioral Health Intern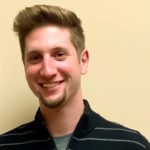 "My time at Arden Shore has put me light-years ahead of the other first year interns in my graduate class. Providing individual therapy to vastly different clients, each with their own unique situation, has been absolutely amazing! Developing a therapeutic relationship with clients and helping them explore and resolve their trauma is incredibly rewarding. There are definitely a few success stories that I will always hold onto for encouragement in my endeavor to become a high school social worker.
Collaborating often and openly with such welcoming coworkers is something that personally helped me process information more proficiently and further develop my therapeutic abilities. This internship opportunity has sharpened my emotional competency and professional writing skills, and helped me learn how to better convey what I hope to address/document. While Arden Shore was an intense first year internship, I am so grateful for the invaluable experience and knowledge I gained, which I will continue to utilize throughout my social work career." -Grant Chapman