Foster Family of the Year
The Garriga Family
"We understood from the beginning that foster care is not to provide a child to a family, but to provide a family to a child." -Danae Garriga, Foster Family of the Year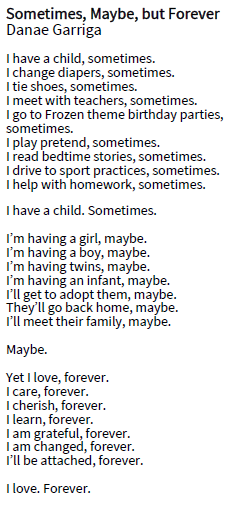 During Danae and Gabe Garriga's first experience fostering in 2019, they made an phenomenal effort to support the reunification process for Sarah (name changed.) The Garrigas began to write in a journal on weekly basis sharing updates about Sarah. Sarah's mom would read the journal and write back to the Garrigas during her weekly visits. As weeks went by, the Garrigas wanted to meet Sarah's mom, and arranged to do so. Soon after, the Garrigas began to supervise parent-child visits, and invited Sarah's older sister to visit every weekend so Sarah could spend more time with her sister and to help Sarah's mom as she worked on the weekends. In the beginning of 2020, Sarah was able to return home.
But when the pandemic made it difficult for Sarah's entire family later in the year, the Garrigas home reopened, not to just Sarah, but Sarah's entire family.
Arden Shore is honored to recognize the Garriga Family for their selfless dedication to their irreplaceable role as a foster family.
"Respecting and honoring the place that birth mom has enables you to fulfill the irreplaceable role that you have been given."
You can learn more about the Garriga's fostering journey through Danae's blog at thetreeintheriver.com, where this poem and Danae's quotes were originally published.
To learn more about becoming a foster parent, please call Arden Shore at (847) 623-1730.